Main content starts here, tab to start navigating
EASY PEASY. GET THEM ALL PASTA LOUISE GIFT CARDS THIS YEAR. CHOOSE FROM PHYSICAL CARDS WE CAN MAIL OUT, OR GET AN E-CARD!
First Anniversary Print!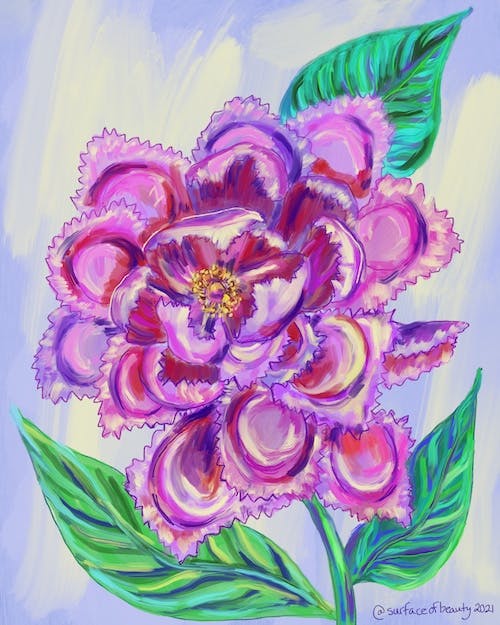 Snag a limited edition pasta flower print, done by local artist Natasha of @surfaceofbeauty.
Every year, we'll have a different artist create a beautiful pasta flower painting to celebrate our anniversary! Prints can be rolled and waiting for you on your table you arrive for your reservation, or you can pick it up at the restaurant.
All proceeds from the prints go to The Pasta Rose Scholarship, helping students who lost a parent to cancer.